We recently spoke with Adam Aaron, Director of Retail Operations, here at Relogistics. Read on to learn more about how Relogistics is helping customers meet sustainability targets and reduce (or eliminate) their waste removal costs. Answers have been lightly edited for clarity.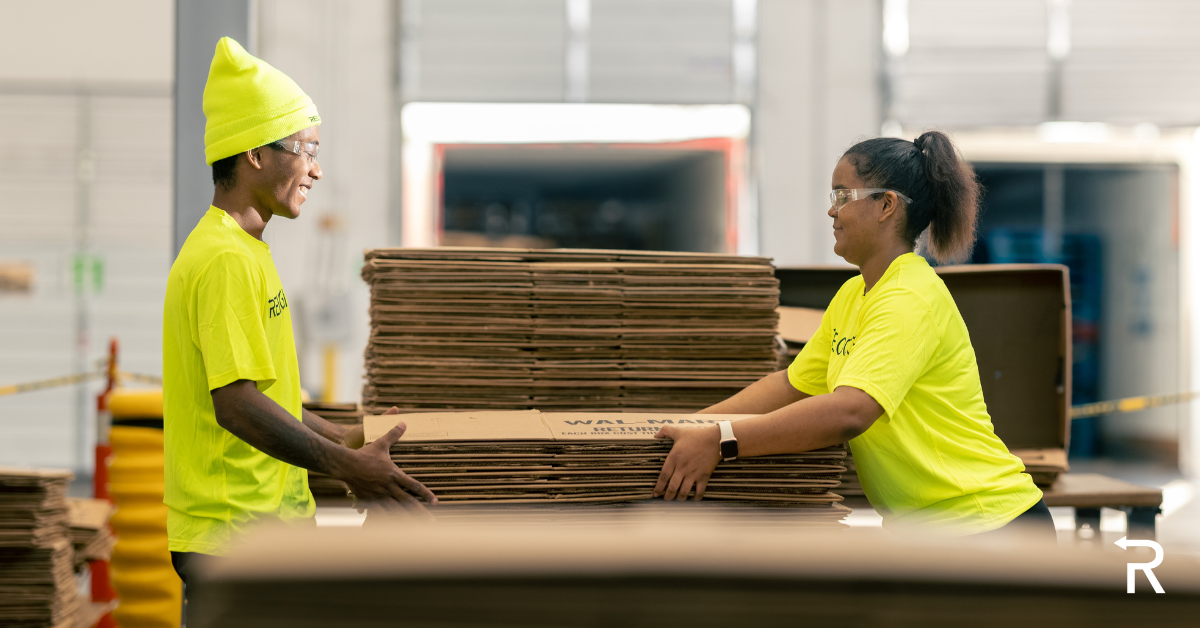 Tell us about your experience and current role.
As Director of Retail Operations at Relogistics it's my goal to service several customers across the country, and to be a conduit between their operations and supply chain teams and our teams.
I got started in the industry by working at a company that builds automated equipment for the supply chain. Over the years through working with different companies in the supply chain and pallet industry, I've ended up on this side of the business.
What does your team do?
Our operations team primarily provides total pallet management ("TPM"). So, what that specifically entails can look a little different depending on the customer. We service anywhere from one person shops providing pallet services for in-house operations all the way up to operations with 50 associates handling hundreds of store returns daily, in the customer's distribution centers.
How does Relogistics help customers with recyclable materials?
We take on the burden of the supply chain – or at least the pallet piece of the supply chain – from the customer. We handle everything from the time the trailer arrives. We provide pallets, we repair pallets, we handle corrugated plastic.
It's our goal to provide the customer with all the services for any sort of return logistics program, all through one service and one company. All with a goal of keeping it easy for the customer.
Over the last couple of years, we've seen a shift in the industry to where there's a lot more scrap or unusable material, undesirable material that's not only comes at a pretty high cost to the customer, but it also has a huge impact on the environment because most of that material ends up in the landfill. What we've done to combat this is to build an environmental sustainability program to reduce our footprint in the landfills. Through this program over the last couple of years we've diverted over a million pounds from the landfill. This is a program that we're continually looking to drive and improve from both the customer and Relogistics standpoint, so that we can be more environmentally-friendly.
Ultimately our goal is to be a zero cost solution for the customer.
How are recyclable materials handled?
If the undesirable material can't be torn down and recycled into another pallet or another product, the home typically is the landfill, right? Well, we want to divert as much of that material as possible.
What we do is, while we're onsite, we identify these undesirable materials and grind the material into a certain size (depending on the customer) and remove all the contaminants, such as the nails, plastic, paper, etc. Then we sell the product to sustainable outlets. We sell it as animal bedding, as playground mulch, anything we can do to be a cleaner solution rather than filling the landfills.
How do customers benefit from this program?
The customer benefits twofold. First, we're all aware that there's a huge push for large corporations to be more environmentally friendly. So this program can help customers meet sustainability targets. Second, there are cost savings associated with our program. For example, in the first year of our pilot program we were able to save one customer just over $300,000 in waste removal costs because we turned the scrap or the waste into a commodity. These are both big benefits.
Can you talk us through – when you're onsite – what this looks like from beginning to end?
At most of our TPM customers or return logistics centers, we receive and see the same material over and over again.
We get a pallet and will repair it and the customer will ship that pallet out around the same time. Pallets are going to come back in a couple of days or a couple weeks. And after so many trips, the pallet reaches the end of life and you can't repair it. At that point, it's either torn down to be reused again, or it has to be disposed of. Typically, any pallet that would be disposed of is going to end up in the landfill. With our program, we run pallets through the grinder, the grinder removes the nails and any of the contaminants. The grinder blows that material into a trailer that is taken to the destination, which is usually either boiler fuel, some sort of animal bedding, or mulch.
Can you share more about the impact you're seeing with this program?
When it comes to cost, we still have work to do when it comes to being fully 100% zero cost. However, what we're seeing is that this program is still able to dramatically decrease the cost for the customer. A customer can go from $500,000 in typical waste removal costs to spending only $200,000.
In both locations where we have run this program, we have completely eliminated the waste going to the landfill.
After our first pilot with one of our customers they immediately recognized the impact and chose to actually purchase 12 grinders, one for each of their distribution centers. They recognize the impact and now have us running three of these grinders. Over the next two years, this customer will be installing 12 grinders across all their distribution centers to try to model what we showed them at their first location.
We anticipate more customers will continue to see the impact of our program, the benefits in terms of both sustainability and cost, and look to implement in the future.
How does your team work to help a customer's operation become more sustainable?
Our team handles all of the maintenance and works closely with the local team on the kind of the things to expect from the program and expected results. We are constantly updating the local customer on the status of the equipment and also the program. Updates might include where the material is going, how much is going, and/or how much is being diverted from the landfill.
What we're always looking to communicate is our current impact: what we did last month, what we did the same time period last year. We might also help with projections in terms of anticipated cost savings.
What are your words of advice to companies wanting to become more sustainable?
You have to think outside of the box. And in our industry especially – most people in our industry have been in the industry a long time – there's sometimes this attitude of "well, that's been the way things are done." Well, that doesn't mean it's the best way to do it today.
If you can find a person that you can partner with that needs your undesirable material or byproduct, especially if it's really key to their business, that's where you can start to implement a solution. So, think outside the box. And continually evolve.
If you're looking to improve your waste removal process, get in touch with our team.
---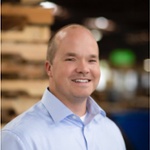 Adam Aaron is Director of Retail Operations. He has 15 years of supply chain and logistics experience.