Relogistics Services
Manage your distribution

faster, better, smarter.
Relogistics was founded in 2011 and is the leading national provider of Total Pallet Management solutions for large, national retailers and manufacturers. We provide cost-saving, tailored solutions for companies who need to get the most out of their supply chain.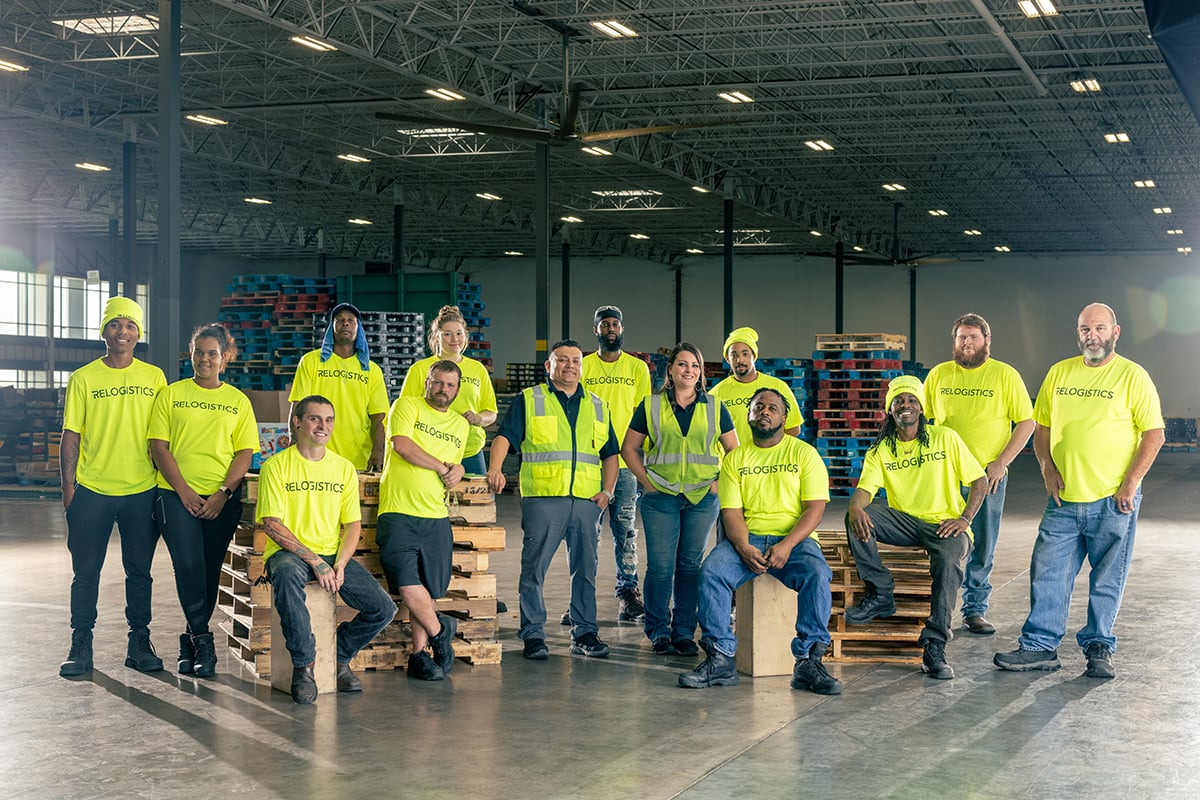 Improve Operations & Grow Your Business
Based in Houston, Texas, Relogistics is the leading provider of reusable pallet and container management services with over 200 locations across North America. We understand that every supply chain is different. That's why we specialize in offering cost-saving solutions tailored to your business's specific needs.
Trailers processed annually
Reusable containers handled annually
Experience the Relogistics Difference
Our reusable pallet and container management services help retailers, distributors, and manufacturers find innovative processes and efficiencies within their complex supply chains. We also provide a professional, scalable, efficient, third-party workforce without the costs and risks associated with staffing and managing, so you can truly focus on your business.
Onsite or offsite, we handle all aspects of pallet and tote management including:
Unloading and Loading

Trailer Stripping

Pallet Management, Sorting and Repair

Container Management, Sorting and Washing

Reverse Logistics

Labor and Safety Procedures

Pallet and Container Tracking and Reporting
It all starts and ends with data. Using cutting-edge technology, we customize a completely transparent solution to make sure your supply chain is better than ever. We send out consultants to do field work and assess your supply chain from top to bottom. Any inefficiencies are quickly found and precise solutions are defined based on your unique needs. From loss prevention to safety — you can leave the hard work to us.