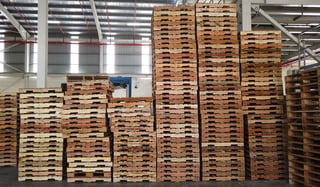 Custom Supply Chain and Pallet Management Solutions
Tired of keeping up with pallets in your warehouse and scrambling to handle your returnable and recyclable packaging? We can help.
Container Management & Tracking
From simplifying your labor force and distribution center to managing your packaging and supply chain, enhancing your efficiencies can be an overwhelming challenge without the right partner. When you work with Relogistics, we develop and recommend solutions specifically tailored to your business needs. As your business expands and your needs grow, so do we!
We're here with you every step of the way.