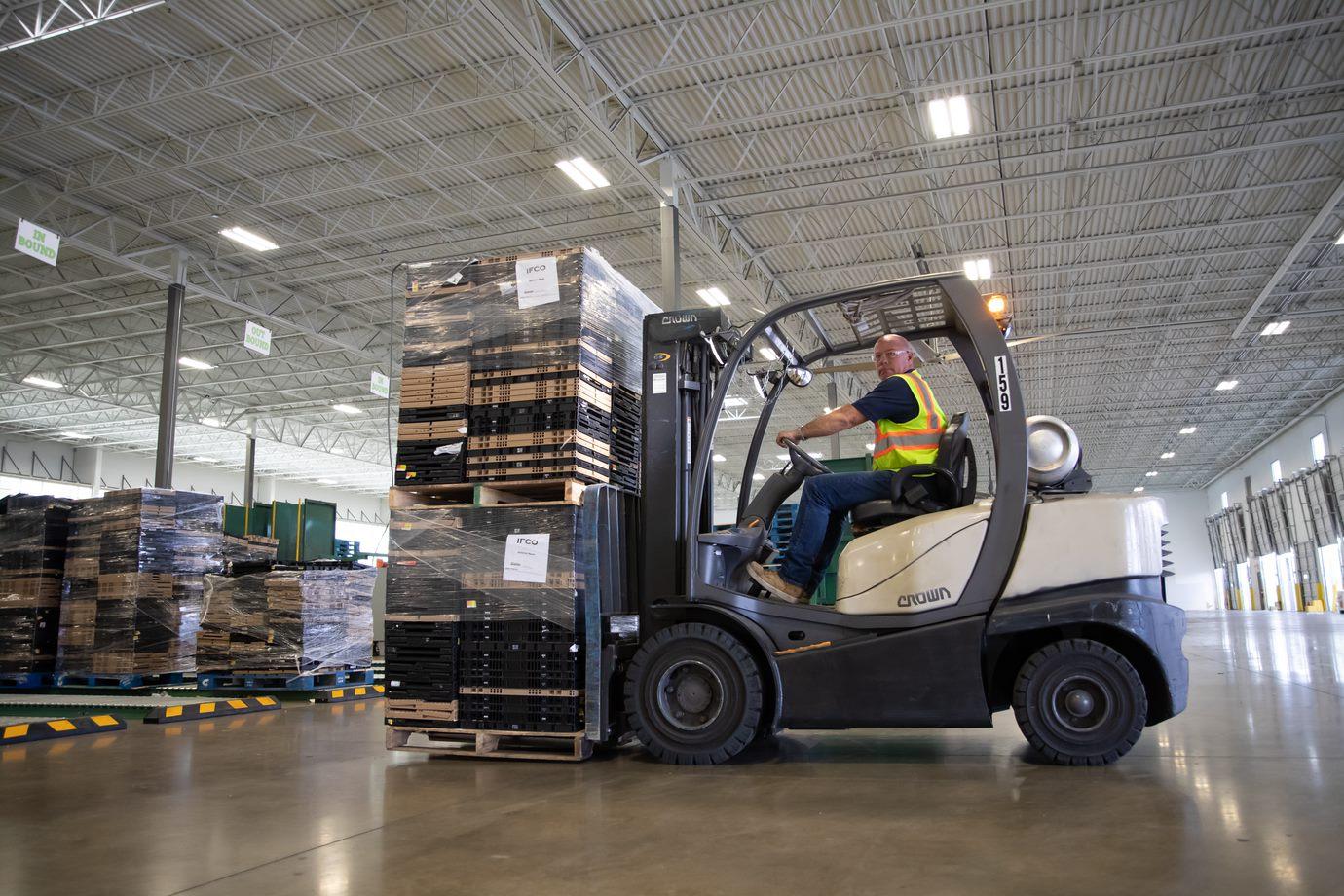 Retail wars once were waged in mega malls and shopping centers. These days, a new retail war is playing out on delivery routes.
Over the past few months, the nation's biggest retailers have upped the ante by targeting same-day delivery. Two-day shipping – which had been established as the gold standard by Amazon Prime – is in the crosshairs as Target, Walmart and Amazon seek to shave wait times down from days to mere hours.
This strategy puts immense pressure on warehouses and distribution facilities, placing them on the front lines of this new retail battleground. And the most effective supply chain solutions will focus squarely on efficiency to achieve victory.
The Race is On
In April, Amazon announced one-day shipping for its Prime members. Not to be outdone, Target announced in June it would bring a same-day delivery option to customers. Later that month, Walmart expanded its own next-day delivery offering to additional cities and states. (Notably, Walmart claimed a shift to one-day shipping would actually save it money compared to two-day shipping, because the items will typically come in a single box from a single warehouse near the customer.)
While smaller online retailers lack the seemingly unlimited resources of Amazon, Walmart and Target, there's no debating that the customer experience of these big three impacts all consumer expectations. Thus, even if you aren't one of the big three, you're still expected to deliver orders promptly.
But the race to get goods shipped and delivered in less than two days is about far more than rapid last-mile logistics. Regardless of retailer, the starting line for this delivery war is the warehouses and distribution centers. Before those products can reach the doorstep, they have to reach the distribution center, get stocked, pulled and packaged.
Warehouse efficiency is now paramount.
Efficiency Isn't Nice, it's Necessary
Efficiency doesn't show up on its own, or because you want it to. Maximizing efficiency in any setting, particularly a DC, means everything must flow precisely. You need your staff doing their best at what they do best – and usually that means stocking, pulling and packing, not sorting or organizing pallets.
Pallets and storage totes are ever-present in DCs, but once product is removed from them, the pallets and totes still must be addressed. With goods arriving from so many different sources, what's left over is an assortment of pallets and totes needing to go to different places.
Typically, warehouses treat pallet management as a secondary task; it isn't usually a core competency of the facility. This approach can come at the expense of efficiency, which is why outsourcing pallet management is an option worthy of consideration.
Having an expert who is dedicated to the sorting, delivery and management of pallets and totes provides that efficiency, freeing up the warehouse to focus on its core strengths and the increasing challenges of accomplishing those core strengths faster than ever before.
This war of faster delivery also is prompting facilities to increase and diversify the stock they keep on hand. The increase in SKUs means an increase in arriving pallets and totes. It also means more to navigate for pickers and stockers. They don't need additional tasks to complicate their jobs any further.
Consumers at home don't care how the product they ordered reached the warehouse or what happened to the pallet it arrived on. They just want their orders when promised. But that means the warehouse does need to care about that pallet, because if it doesn't, the facility won't operate at its optimal speed.
In the modern DC, time is not an afforded luxury. Therefore, expert pallet management is not a luxury, but a step toward optimal operational efficiency.