In today's fast-paced business environment, managing the intricacies of your supply chain can be a daunting task. From the moment raw materials arrive at your facility to the final delivery of your products, every step of the process requires meticulous attention.
That's where Relogistics comes in, offering a comprehensive range of services to streamline your operations, increase efficiency, and reduce costs across various industries, including retail, food services, e-commerce, and manufacturing. Let's take a closer look at the challenges our services can help you overcome.
Pallet Management
An effective supply chain relies on efficient pallet management. Relogistics takes the burden off your shoulders by handling every aspect of pallet management, from pickup and delivery to transporting; sorting, counting, and reporting all your pooled and non-pooled, or whitewood, pallets. If needed, our team recycles, repairs, and reissues whitewood pallets. Relogistics even purchases surplus pallets and provides ready-to-go pallets whenever and wherever needed. This not only ensures a seamless supply chain but also reduces the cost associated with pallet procurement and maintenance. With Relogistics, you can focus on your core operations while leaving pallet management to the experts.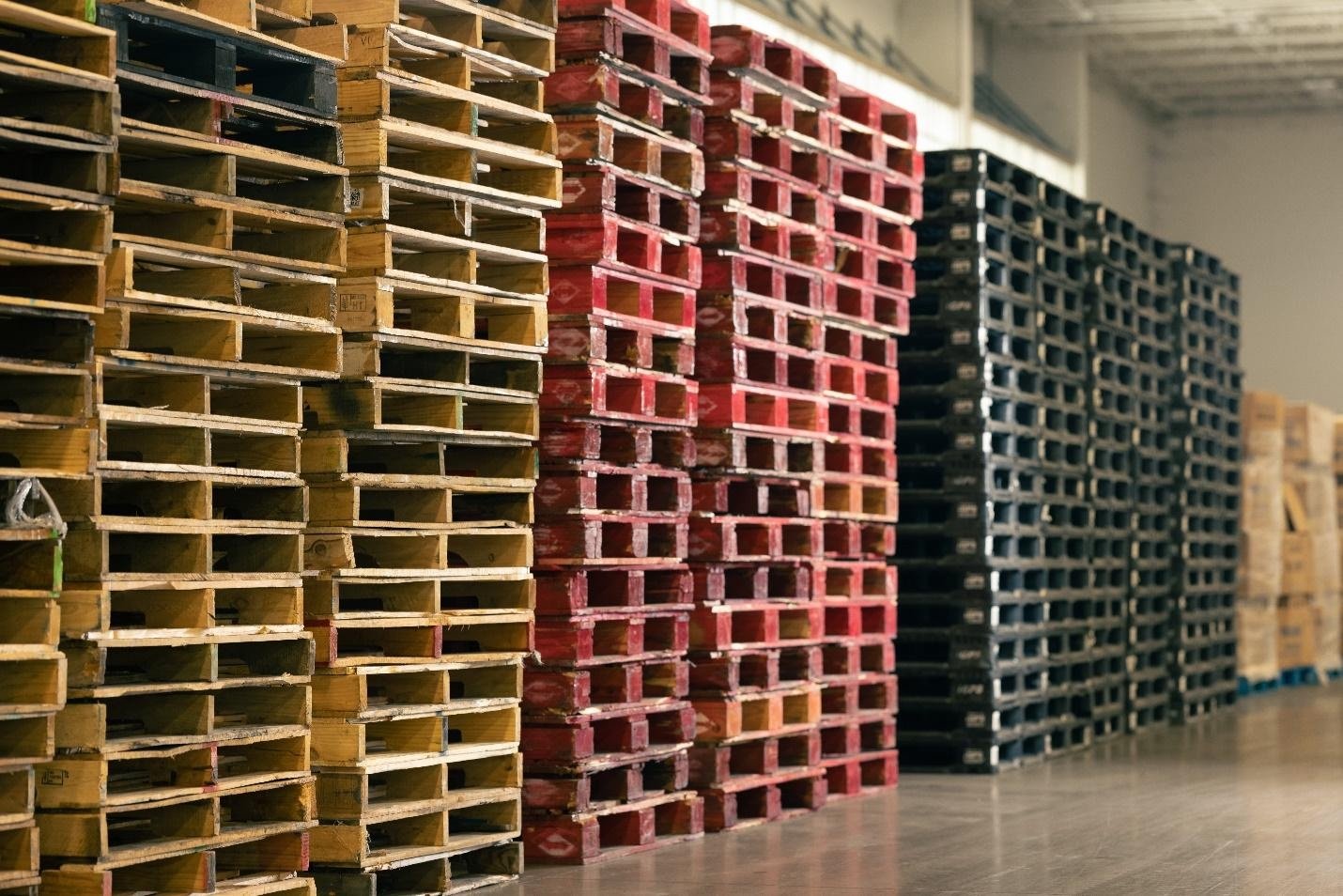 Reusable Assets Sorting and Handling
Container Tracking and Management
Totes have revolutionized retail supply chains, but their sheer volume can pose new challenges if not managed efficiently. Relogistics offers container tracking and management solutions that help you reduce costs, enhance efficiency, and get back to business. Our services include sortation, inspection, return logistics assistance, and more. We track every asset meticulously, ensuring you have the documentation you need for audits and future asset optimization.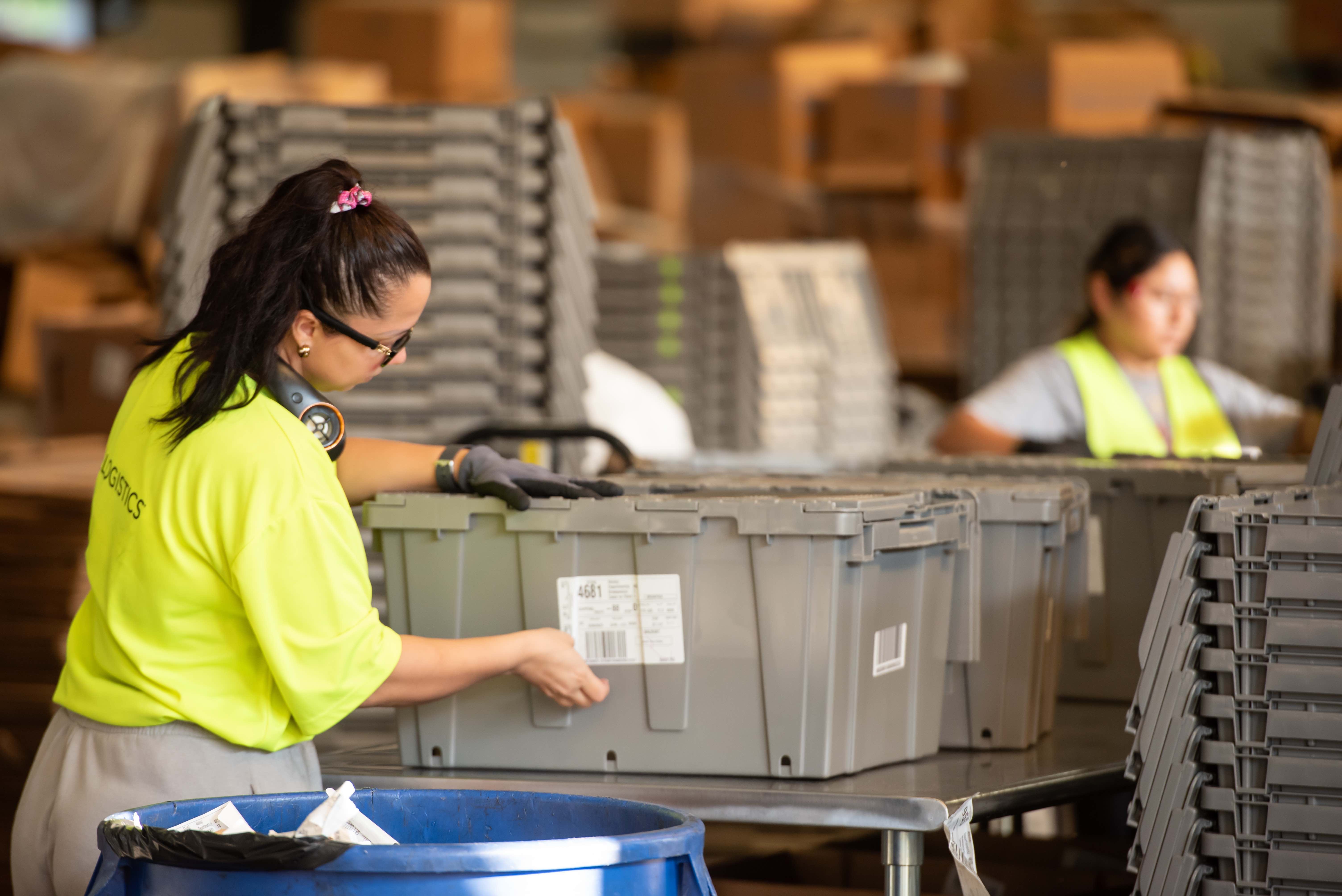 Efficient management of corrugated materials is integral to streamlined retail logistics, and Relogistics is at the forefront of optimizing this process. Our services programs transform the handling of diverse corrugated boxes from a logistical burden into a structured, revenue-generating operation. We specialize in the systematic breakdown, packaging, counting, and sorting of these materials, ensuring each recyclable unit is effectively processed to enhance your recycling revenue stream.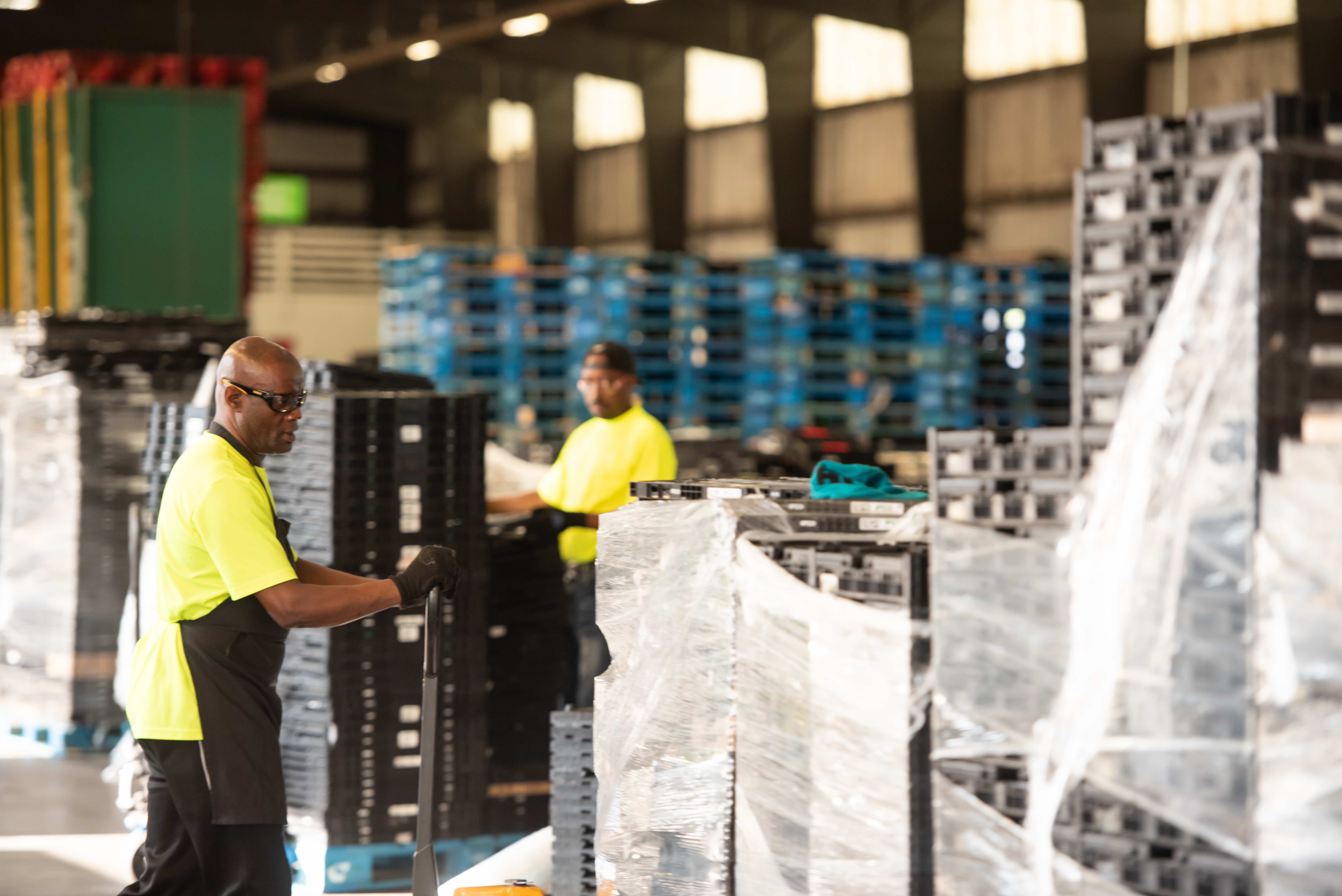 Beyond mere handling, our services encompass the detailed management of the lifecycle of your packing materials. We take charge of every phase, from initial recycling processes to sophisticated return logistics and tracking mechanisms. Our approach is tailored, employing personalized labor management strategies designed around the unique demands of your business. Partnering with Relogistics means not just immediate operational efficiency, but a commitment to sustainable, revenue-focused logistics solutions for your retail enterprise.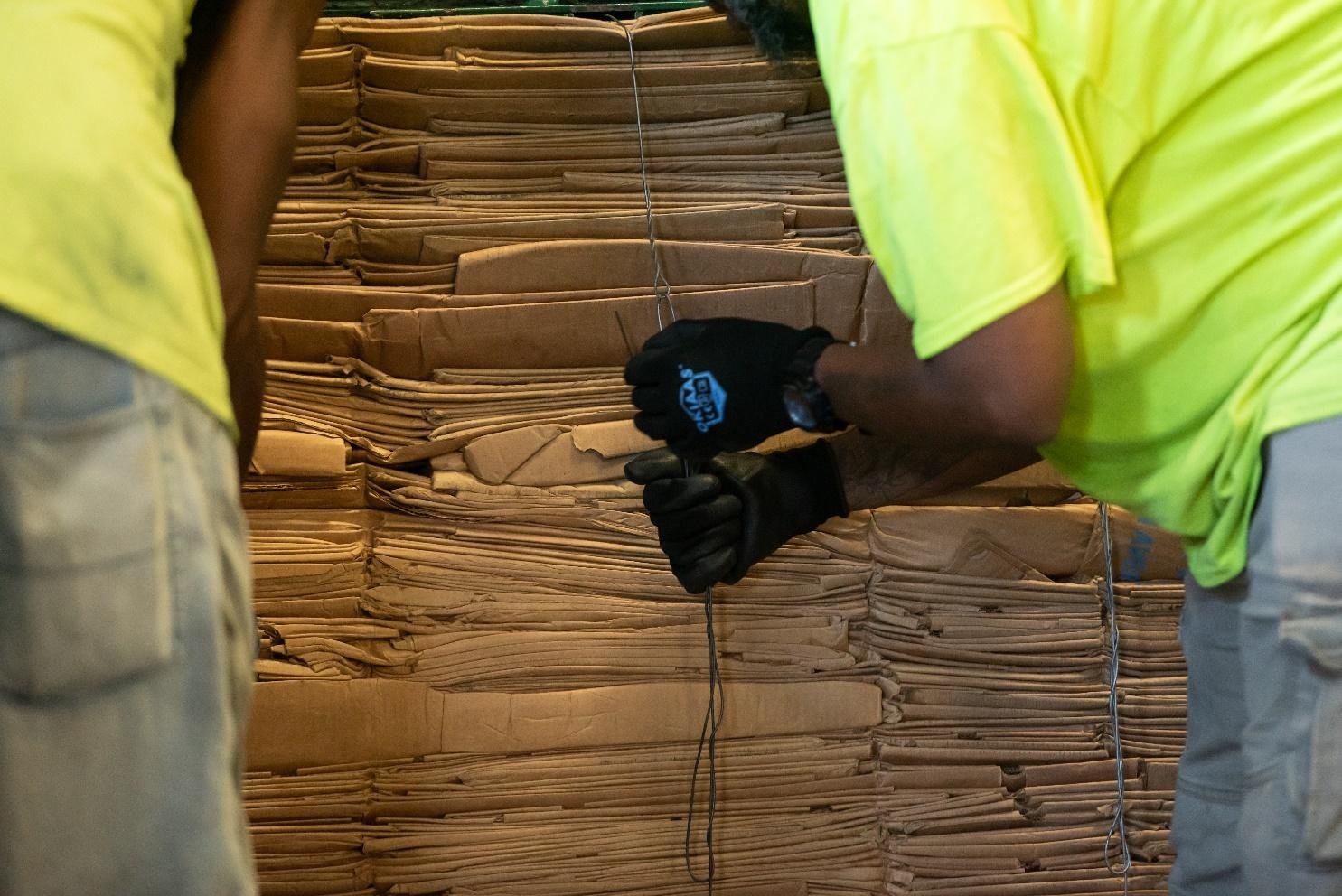 Labor Services
Managing labor for tasks like handling reusable and recyclable packaging, store sweeps, janitorial services, and groundskeeping can be complex. Relogistics simplifies it for you with on and off-site labor services. Our experienced team takes care of tasks that range from unloading trucks and sorting pallets to returning and recycling assets. We focus on safety and efficiency, reducing the risk of workplace injuries and ensuring your operation is always prepared for whatever comes your way.
Our customized labor services cover a wide range of needs, including store sweeps, asset handling, trailer unloading services, and more. We identify areas where additional labor might be needed and create personalized solutions tailored to your business, improving your distribution network and optimizing transportation costs.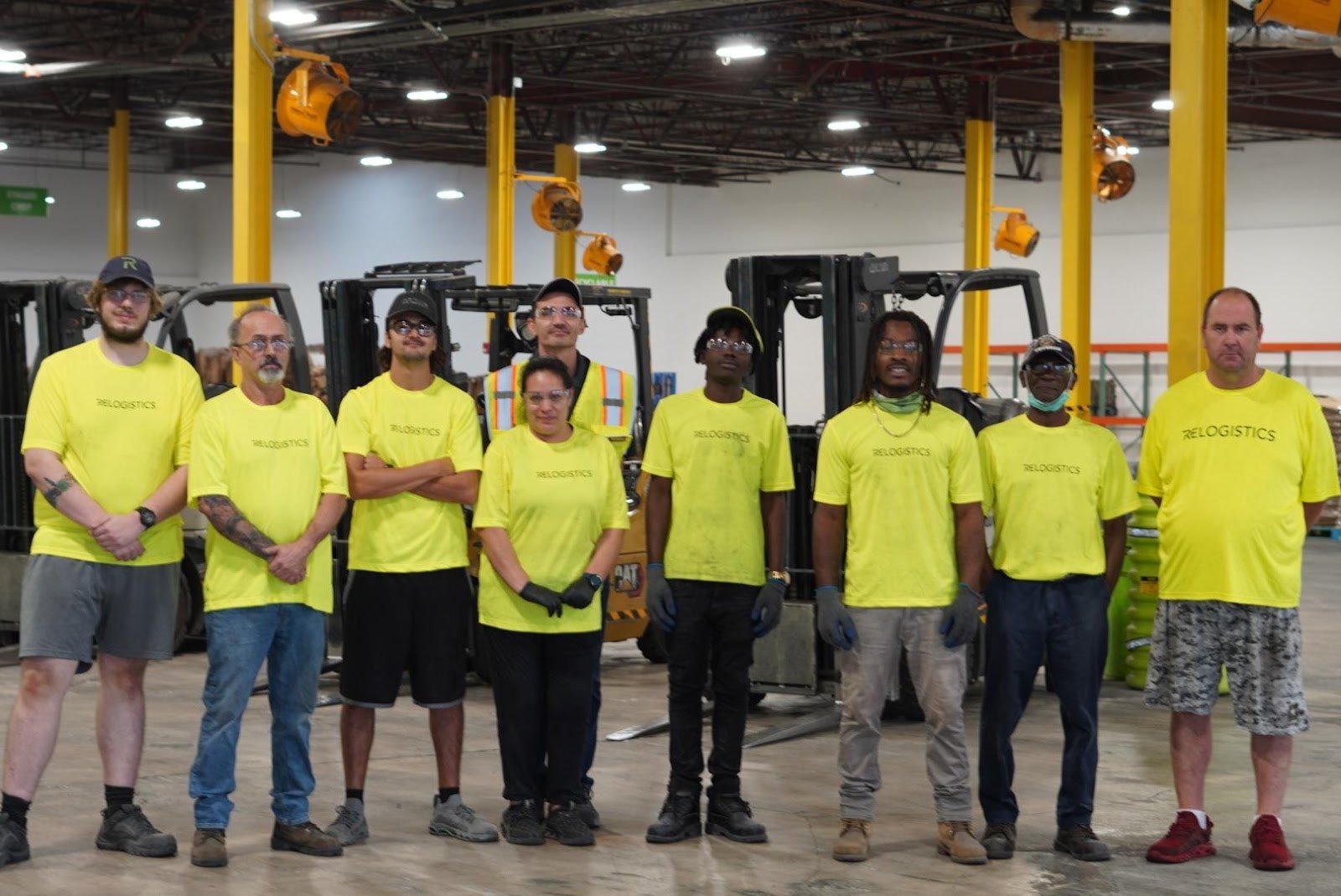 Beyond the Basics
At Relogistics, we go beyond the basics. We offer thorough site assessments to understand your unique needs and challenges. We help you reduce pallet purchases, track pooled pallets, and even process assets offsite if space is a concern. Our onsite repair services keep your facility clean, safe, and efficient.
While we're known for our expertise in pallet management and container tracking, we also receive inquiries about warehousing and fulfillment. Our commitment to excellence and efficiency extends to these services as well.
In conclusion, Relogistics is your trusted partner for transforming your business operations. We remove the complexities of pallet management, container tracking, and labor services so you can focus on what matters most – your core business. With over 15 years of experience, we have a proven track record of helping businesses across various industries succeed. Choose Relogistics and experience the difference in efficiency, cost savings, and peace of mind. Leave the labor to us, and watch your business thrive.